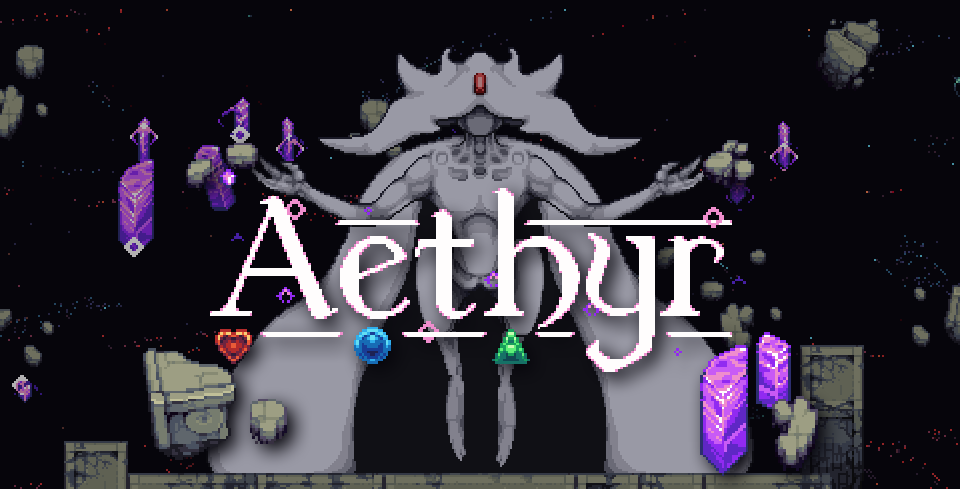 Aethyr
A downloadable game for Windows, macOS, and Linux
As the final remnants of a ruined world crumble, and the last bastions of humanity struggle to survive, a lone adventurer seeks to unravel the secrets of the past. Aethyr is an Action Adventure RPG that innovates on the legacy left behind by the golden age classics with fast-paced combat, in-depth crafting, and a massive open world to explore.
Awaking from a deep astral dream, washed ashore in a strange land, you are an adventurer fated to discover the cause of this ruined world. Under the guidance of a fallen god, delve into ancient temples, chronicle the whispers of unknown deities, and travel into the vast expanses of the Aethyr.
UNLIMITED CREATIVITY
Specialize in any number of 21 skills, from weapon skills like Swords, Bludgeons, and Bows to magical schools like Elementalism, Conjuring, and Auramancy.

BUILD YOUR ARSENAL
Find rare treasures around the world or craft your own. Smith armor and weapons, enchant them with magical effects, tinker disorienting artifices, and brew alchemical concoctions to prepare you for the wilds of the world.

EXPLORE A WORLD OF SECRETS
Navigate a vast open world from overgrown meadows, to arid wastes, to shivering peaks. Find lost remnants of past civilizations and pray at shrines to forgotten gods to aid your travels.

DISCOVER THE PAST
Discover ancient monuments and learn the different cultures of once prosperous peoples. Read the tomes and scrolls left behind by history's scribes and unveil dark mysteries.
TRIUMPH OVER HORRORS
Defeat hordes of monsters, strange creatures, and otherworldly invaders. Test your skills using a position focused combat system without any random chance.

FULLY MODDABLE
Extend your adventure by downloading mods with new enemies, weapons, and fully fleshed-out worlds. Or bring your own ideas to life with a robust, flexible, and intuitive modding system.
Purchase
In order to download this game you must purchase it at or above the minimum price of $15 USD. You will get access to the following files when they are released:
Download demo